Jade Warrior concert at The Astoria 2, 23.10.2008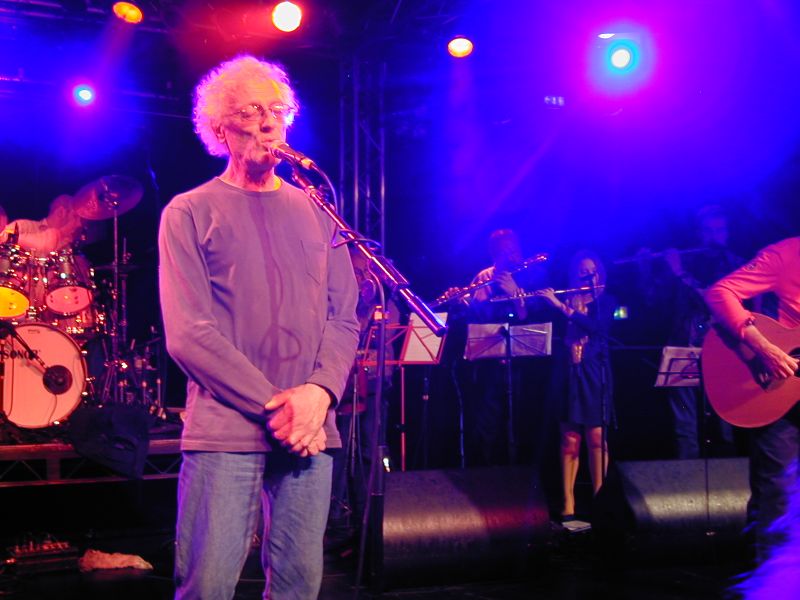 Well, the first Jade Warrior concert in 35 years is now part of history. Here's how it went down, from my point of view.

Imagine the ideal hall in which to hear Jade Warrior: reasonably spacious, carefully-planned acoustics with sound reflectors and dampers where needed, comfortable seating, walls with evocative multi-cultural artwork of great power, a world-class sound system, and an atmosphere free of the clouds of tobacco (and other) smoke which traditionally choke music halls. Just imagine.

It'd be nice, wouldn't it? Unfortunately, the Astoria 2 isn't such a place (except for the smoke-free atmosphere, for which I was quite grateful!). The Astoria 2 is a club-style venue in the basement of the old Astoria Theatre on Charing Cross Road in London. It's relatively small (would handle a crowd of maybe 300 in a pinch), mostly stand-up (a few seats around the outside), and decorated in the finest Morticia Addams tradition (black, black, black, off-black, and a row of clouded mirrors around the balcony). Not the most warm and comforting of places. There's a larger venue upstairs (the Mystery Jets were playing to a big crowd) but thankfully I didn't hear any music bleeding through from above. The Astoria isn't long for this world... it's scheduled to be knocked down and replaced by something else in a few months.

The opening band, Karnataka, took the stage at 8 PM sharp, and played until 9:20 (a few minutes longer than planned). Jade Warrior played from 9:45 until around 10:50. Attendance included around 100 tickets sold in advance, at least 20 sold at the door, and some invited guests. Most people stayed for both performances.

For the evening's gig, Jade Warrior consisted of:

   Jon Field   		Flutes and congas
   Glyn Havard		Vocals
   Dave Sturt		Bass (fretless and bowed)
   
      with
      
   Jeff Davenport       Drums
   Alex Maguire		Keyboards
   Tim Stone		Guitar (electric and acoustic)
   Theo Travis		Flute and saxaphone
   Gowan Turnbull	Flute and saxaphone
   Lottie Field		Flute

The set list was selected from the current NOW album and from the three Vertigo albums:

	The Traveller
	Petunia
	Lost Boys
	Fool and His Bride
	Reason To Believe
	Journey
	Snake
	A Winter's Tale
	3 A.M. Breakdown
	Screaming Dreams
	True Love

	Talisman (encore)

I'll go ahead and blow my illusion-of-journalistic-detachment here, and admit right now that I had tears in my eyes at several points during the show (and even during the sound check earlier in the day). I've loved this band's music for decades, have long regretted missing their sole tour in the United States back in the 1970s, and had rather give up hope of ever seeing them reunite and return to live performance. To actually be there, and know that it was finally real and was actually happening... well, for me it was one of those magic moments you never forget.

I thought the performance went well, especially considering that it's the current lineup's first gig ever. The band was a bit tentative at times... they didn't have the confidence and tight coordination that can develop after further rehearsal and performance. Jon said he thinks they're "two or three gigs away from being a really good live band", and that seemed to be a common sentiment among the band members.

Glyn's voice was in excellent shape (it's grown richer over the years), and Dave Sturt provided some nice backing vocals on "True Love" and other tracks in addition to his signature bass work. Tim Stone did a nice job on the guitar (he's not Tony Duhig, nor did he need to be - he has his own style which worked very well indeed). There were often three or four flutes playing simultaneously (Jon, Theo, Gowan, and Lottie shared the honors), plus some sonic textures and washes courtesy of Alex Maguire's keyboards. Jeff Davenport anchored everything nicely with his drums. There was no doubt at all that it was Jade Warrior playing!

The sound seemed quite good for a club of that size... I spent some time talking to, and watching Andy-the-sound-guy during the afternoon setup and sound check, and was quite favorably impressed by his work. There were some minor issues noticed during the sound check which did show up during the performance. The sound of the flutes was a bit weak, as the mikes were being overwhelmed by the drums a few feet away... some sort of sound screen for the drums, and the use of clip-in mikes on the flutes should fix this in future gigs. The sonic balance seemed good - Andy said he was going "as acoustic as possible" and wanted to avoid the need to compress any of the channels, so as to preserve the dynamic range.

Interestingly, I heard some complaints about the quality of the sound after the Karnataka performance - too bass-rich and not very clear. Same sound gear, different sound engineer... technique really matters, apparently!

The show was filmed (well, video) by two cameramen - one on the balcony above the sound cage, the other walking around at the front of the stage. I was told I might be able to get some bits of the video for the FoJW web site (the band has first call on it for their own use, of course... we can hope for a DVD!). Audio recordings were also made... a minidisc recording of the final mix, and a raw 24-channel digital recording of all of the individual microphone and instrument feeds. Barry (the band webside maintainer) took photos with a good digital SLR, and I used a digital point-and-shoot - we both photographed the afternoon sound check and runthrough, as well as the concert itself.

Follow this link to access an album of some of the photos I took before and during the show.

The crowd seemed happy and enthusiastic throughout the performance, were left calling for more at the end of "Talisman", and a good number of fans stayed to talk with band members afterwards.

So - it really happened, and I think it went well. Not perfectly... I don't think anybody expected that... but plenty well enough. Jon commented afterwards that a whole bunch of things he'd feared would go wrong, hadn't.

Nice job, guys. Well done, and Welcome back!