Unit Four Plus Two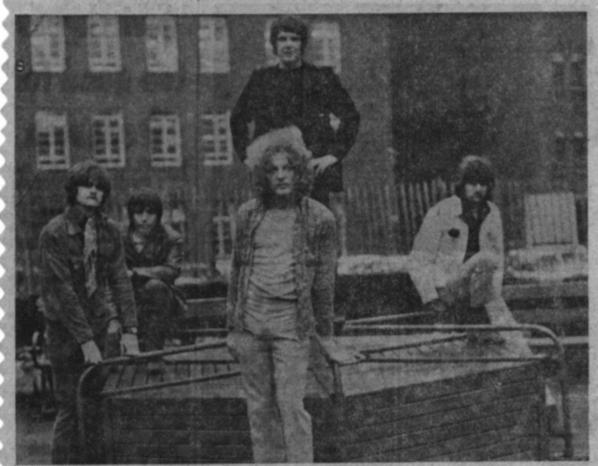 Gwent boys with TV group
Two North Monmouthshire boys, who are members of the Unit Four Plus Two pop group appeared with the group recently in the ITV Golden Shot programme.

They were Allan Price, of Glandwr Street, Abertillery, and Glyn Havard, of Queen Street, Nantygio.

Since their appearance, Glyn and another member of the group have left to form a new band, Icarus. They have just signed a five-year recording contract with Pye and in September leave on a one-month tour of Germany. One of their engagements there will be at the Top Ten Club at Hamburg - where the Beatles played before they became famous.

Allan Price has elected to remain with Unit Four Plus Two.

Picture shows the group before their recent break. They are (left to right) Allan Price, Ian Hines, Tom Moeller, Glyn Havard, and Tony Duhig.

From an old newspaper clipping, circa 1968, courtesy of Glyn Havard.