photos

Interviews with members of Jade Warrior

Song samples
---
Another bootleg... sigh

20 October 2012 - last month, I received a message asking me about a soon-to-be-issued LP reissue of Jade Warrior's second album Released on the Tapestry label. The sender (thanks, Steve!) was curious as to whether this LP reissue is legitimate, or bootleg.

I've checked with Glyn Havard, and it appears that this LP is a bootleg. Tapestry Records does not have a license to this album... the only label currently licensed to issue any of the first three Jade Warrior albums is Repertoire Records in Germany, and Repertoire isn't issuing LPs.

Tapestry Records is (by one account) headquartered in Lichtenstein(!) and seems to have little if any Web or business presence, other than through a few specialized LP/CD retailers.

I have no information about the heritage of the music on this LP... Glyn tells me that Tapestry does not (as far as he knows) have any legitimate access to the album's master tapes. It's quite possibly that they've simply made a pressing based on Repertoire's CD issue of Released, or perhaps an even earlier version (Background, or (yetch) the early LINE CD).

In the interest of supporting Jade Warrior and its legitimate licensee(s), please do not buy the Tapestry LP!
---
Daniel Crommie with Glyn Havard, David Duhig, Colin Henson, and Allan Price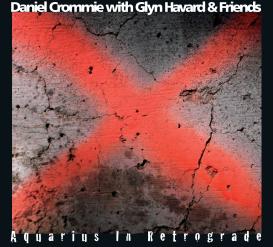 6 March 2012 - Daniel Crommie wrote today to say that his new CD "Aquarius in Retrograde" is in the final stages of production, will be available soon, and includes excellent contributions from four Jade Warrior alumni.
I have mastered the disc and the artwork is being finalized as I write - I should have the whole package sent off for production sometime next week. The release date is set: March 27th. Amazon should have it available for pre-order any day now and the CD will have 2 tracks exclusive to the physical product - as opposed to those pesky MP3's that will be available for download at all the usual places: iTunes, Amazon, Napster, etc. I have been blessed with the presence of not only Glyn Havard who wrote three of the songs and played bass on a couple of others, but David Duhig played on 5 pieces, Colin Henson played on 4 pieces (one a co-write with me) and Allan Price played tablas on one song. Several other outstanding musicians contributed to the project including a few who played on "Between the Darkness and the Dawn". The album in general is more rock-oriented but there are a few quieter instrumental bits as well. I am very excited at how well it turned out - I think it's pretty dynamic! Here is the track listing:

01/ Can You Feel the Change? 7.04
02/ Kick Off 6.35
03/ Disbelief 4.31
04/ An August Elegy 4.11
05/ Burn the Town Red 4.56
06/ All Souls Day 5.05
07/ Another Midnight in America 5.28
08/ Primitive Future 10.14
09/ Default 4.26
10/ Green 5.25
11/ Is it the Stars? 3.45
12/ The Butcher Shop 6.01

Bonus Tracks:

13/ It Takes a Hurricane 5.19
14/ Up is Down is Up (Space Jazz) 4.22

I am offering a special deal to anyone who'd like to get the disc straight from the artists - I could use the boost since the production costs are an issue. $14 for a CD or $25 for two. This includes postage & packaging anywhere in the U.S. I can't offer this deal outside the U.S. at this time. I must say the package will be rather nice: a six-panel Digipak with lyrics and individual track credits and photos of some of the key participants. I will accept checks and cash to: Daniel Crommie / 2745 NW Pettygrove #5 / Portland, Oregon 97210 USA.
P.S. All of the tracks can be previewed in their entirety at: http://soundcloud.com/daniel-crommie
Those who pre-order the CD, either from Amazon or from me directly, will get an additional bonus - a card which will allow downloading of "Between the Darkness and the Dawn" from CD Baby.
I definitely enjoyed Daniel's first collaboration album with Glyn Havard, "Between the Darkness and the Dawn" and am really looking forward to the new one!
September 2012 - update - Daniel sent me a copy of the new album, and it's a good one! A mix of entrancing and power tracks - it spent several weeks as my "drive to work and home again" CD, with much enjoyment resulting!
---
Wallpaper
10 October 2011 - Some time ago I spent a few hours playing around with my flat-bed scanner and the GNU Image Manipulation Program ("GIMP"), and put together a Jade Warrior desktop background image I liked. Perhaps you might, as well.
It's a two-layered montage, consisting of the classic Eckford/Stimpson samurai figure (scanned from the cover of Floating World) overlaid on a portion of one of Hokusai's famous woodblock prints of Mount Fuji.
Click on the image below to download a 1024-by-1024-pixel PNG version of the image.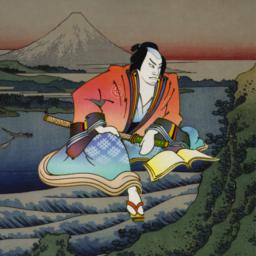 ---
Recent miscellany
22 August 2011 - Sorry to be so long in updating the site, folks - there hasn't been all that much to report lately. Jon Field tells me that work on the Haiku album is progressing, but has been slower than he likes due to the press of some other professional tasks and the fact that "The Romanians have kidnapped my kitchen" in recent months. Stay tuned!
---
15 November 2010 - a rather belated collection of snippits of information to relay.
Last month, Classic Rock magazine in the UK published a special edition on Prog Rock. In this edition, there's a two-page article on Jade Warrior, with some very positive reviews of the band's most recent album NOW and of their classic Island album Floating World (recently reissued on the Esoteric Recordings label).
To coincide with NOW being re-issued recently by Repertoire Records, the band has put Dave Sturt's 3 part podcast on the making of NOW up on their website for those who missed it the first time. Go to the website's main page, and click on the Music tab.
Jon Field is now on Twitter! You can follow his tweets as "jadewarriorJon" as he works towards bringing the upcoming Haiku album to completion! Work-in-progress samples from Haiku should appear on the Music page in the not-too-distant future.
---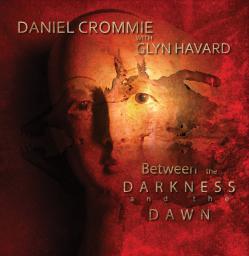 Daniel Crommie with Glyn Havard

Between the Darkness and the Dawn
7 September 2010 (updated) - On June 15th New Weave released Between the Darkness and the Dawn - the first collaborative venture by Daniel Crommie (Group Du Jour, Saturnalia Trio) with Glyn Havard (Jade Warrior). Ten compositions, including three written by Glyn, two Crommie/Havard songs and a three-part instrumental suite - nearly an hour of eclectic music. The album is digitally available from all the usual online vendors including iTunes, Amazon and Napster. The CD (which contains one bonus track) is available in the United States from Amazon, and also from CD Baby (click here to order). Daniel Crommie sang and played flutes, keyboards, electric & acoustic dulcimers while Glyn sang and played bass and electric guitar.
You can find Daniel Crommie with Glyn Havard on Face Book.
www.newweave.net / info@newweave.net
I've found this new album to be quite enjoyable. Its style is distinct from that of Jade Warrior, and isn't any easier to describe in simple terms - complex, engaging, atmospheric, with a bit of trippy psychedelia in the mix. Glyn's thoughtful lyrics and mellow, expressive voice come through nicely. I definitely recommend it to Jade Warrior fans, and I hope to hear some further collaborations between these fine musicians -- Dave Platt
---
Repertoire Records and Esoteric Recordings reissues
10 August 2010 (updated) - Repertoire Records has reissued Jade Warrior's 2008 album NOW. The album has been digitally remastered by Eroc, and is being issued in the Digipak format. Here's a link to the information and ordering page for the NOW album.
This brings to six the number of digitally-remastered Jade Warrior albums currently in print by Repertoire. Way to go, Repertoire!
In equally big news: the "Island Albums" have now been reissued! Jade Warrior's four utterly essential instrumental albums Floating World, Waves, Kites, and Way of the Sun were reissued in digitally-remastered form in 2006 on the Eclectic Discs label, with excellent sound quality and a new set of liner notes (written by yours truly). Unfortunately, Eclectic Discs went bankrupt shortly thereafter, and these albums went out of print and were unavailable by early 2007. The principals of Eclectic Discs formed a new label, Esoteric Recordings, which is part of the Cherry Red Records family.
Esoteric indicated back in 2008 that they planned to reissue many of the Eclectic CDs. I've just learned that the four Jade Warrior albums have reached the top of the pile. It took a couple of years longer than Esoteric had originally suggested it might... but they're finally arriving!
All four albums have now been reissued: Kites and Way of the Sun became available in late May, and Floating World and Waves were issued in late July.
As far as I know, the Esoteric versions of the CDs are (or will be) sonically identical to the Eclectic versions. The packaging is similar to the Eclectic versions, including all of the original LP album artwork, and a new set of liner notes written by Marco Rossi.
For more information, go to the Esoteric Recordings home page. Albums available for ordering are available via the All Releases link, or via the Jade Warrior link.
---
Spotlight on Jade Warrior (KUSF)
8 August 2010 - Radio station KUSF, at the University of San Francisco, ran a two-hour Jade Warrior show last night. Tracks included albums all the way from July's first, to the recent NOW album. The show also included a recorded interview with Jon Field, and a podcast by Glyn Havard.
The show is available on the station's web site, as a pair of two-hour-long Flash streams. Go here to access the show.
It's a great show, and a fine introduction to Jade Warrior's music. My complements to Bryan Chandler and DJ Stereo Steve for putting together such an excellent special!
---
Repertoire remasters Eclipse and Fifth Element
16 April 2009 - Repertoire Records is now shipping its deluxe collectors'-edition packages of Jade Warrior's two long-lost albums Eclipse and Fifth Element. Originally recorded during the last days of Jade Warrior's association with Vertigo Records, and shelved after Vertigo cancelled their contract and the original band lineup dissolved, these two albums were unavailable until finally issued by Acme Records and Background/Hi-Note Music (respectively) in 1998.
Out of print for some years, they have now been digitally re-mastered for release by Repertoire Records (whose wizard Eroc did an excellent job of remastering the band's three Vertigo albums several years ago).
The new Repertoire issues include all of the tracks from the albums, exclusive new interviews with Jon Field and Glyn Havard, track-by-track anecdotes about the writing of the albums, and new cover artwork designed by Jon Field.
Further information can be found, and direct orders can be placed at Repertoire's web site: Eclipse is here and Fifth Element is here.
---
NOW album promo with concert clips on YouTube
10 February 2009 - Dave Sturt just wrote to say that there's a new Jade Warrior video up on YouTube: Click here to see it.
It's a promo for the NOW album, put together by Barry (their web site and media guru). It's about five minutes long, and contains a medley of excerpts from NOW. The visuals include a pan over the cover artwork (with zooms on interesting bits), and some clips of the band members playing at the New Astoria 2 gig back in late October.
---
The Astoria 2 Concert, 23 October 2008

31 October 2008 - Wow. That was a magical night indeed!
Jade Warrior's first live concert in 35 years took place on Thursday, October 23 2008, at The Astoria 2 in London. It was a fine show... not perfect, a few rough edges... but an excellent return to live performance. I'm really glad I was there.
Follow this link to a review of the concert, and an album of photos I took during the pre-show sound check and during the concert itself.
What's to come? One bit of good news is that the band has authorized the Repertoire label to reissue the band's two "lost" albums, Eclipse and Fifth Element. There's some fine music on these albums, with "English Morning" and "House of Dreams" being long-time favorites of mine.
The really good news is that further live gigs, and additional Jade Warrior albums, will probably be happening in the months to come. Jon, Glyn, and Dave seem to agree that a lot of work went into getting Jade Warrior back to the point of live performance, that much of this would be wasted if they don't continue to play live gigs, and that it's important for the band's future that they do so. Jon doesn't want Jade Warrior to be "just a front-room band" over the next few years. They're already discussing possibilities for locations (although not dates, so far) and are considering the possibility of playing some of the progressive-music festivals in Europe. If you missed this concert (or even if you didn't!) it appears likely that you'll have further opportunities in the future.

Jon would like to be able to perform some of the Island material in a live setting, but he's having difficulty seeing how to arrange to do so in a way which would do justice to the material. It would require a lot of people and equipment to do it properly. That's why this gig focused on NOW and the Vertigo albums - they're more compatible with a practical rock-band performance arrangement.

As for additional albums - they're talking about two. One would be a sort of followup to NOW - another "song album" with quite a few vocal tracks. The other would be more along the lines of the Island albums - primarily instrumental. It's a "musical haiku" - instrumental pieces which portray, or are inspired by a collection of modern haiku poems.
Jon would like to have the band work on both albums at the same time, so that both the rocking/songwriting and instrumental aspects of Jade Warrior's nature can be exercised at the same time. He feels very good about the band's decision to put up early versions of the NOW tracks on the band's web site, and to allow the band's fans to download them and observe how the songs were evolving and maturing over time as the band worked on them. We can probably expect to be given access to some of the music from the new albums in the months to come.
Jon played me some bits of his compositions for the haiku album - I think that fans of the Island albums will really like 'em.
---
Bootleg alert
31 August 2008 - Dave Sturt of Jade Warrior informs me that the band has recently learned that the Akarma label is issuing an unauthorized LP edition of the band's first album Jade Warrior.
Akarma has not licensed this album for a legitimate release. Their LP issue of this album is a bootleg, and the band receives no financial return from any purchases of this LP.
Jade Warrior specifically requests that its fans not purchase the Akarma bootleg edition of the Jade Warrior album.
---
New NOW podcast
9 July 2008 - A new and informative podcast has appeared on the official Jade Warrior web-site. This one features Dave Sturt, who plays the first three tracks of the new album NOW and provides a voice-over discussion of how these tracks were created and shaped as the album was developed.
To hear it, enter the band's web site and click on "Bulletins". The podcast link is at the bottom of the resulting screen.
---
NOW album release!
1 July 2008 - NOW album released
It's real, folks. NOW is done – conceived, written, recorded, mixed, mastered, manufactured, officially released, and shipping. I received a copy last night.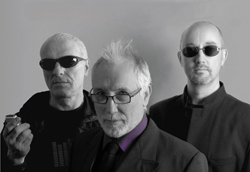 It doesn't take much listening to the new album to realize two things: Jade Warrior is back, and has reinvented itself once again. The music is recognizably that of Jade Warrior – the flutes of Jon Field, the keyboards and fretless bass of Dave Sturt, and the lyrics and voice of Glyn Havard are all familiar elements &ndash but there's an entirely new chemistry developing here. NOW is not simply a recap or reprise of earlier Jade Warrior albums, and has a flavor all of its own.
NOW isn't overtly a "concept album" in the sense of most of the Jade Warrior albums of the Island-and-later eras &ndash the songs stand more by themselves, as was the case back in the Vertigo days. An underlying theme does show through, though, as most of the songs have to do with topics such as love, relationships, growth, and change.
Taken as a whole, I think this is an album which rewards &ndash and, indeed, demands &ndash repeated listening. There's a lot going on here. I think much of it isn't necessarily accessible on the first instant of hearing... but it's an album which has the potential to really get its claws into people on longer exposure.
It's all Jade Warrior – but it's not our grandfathers' Jade Warrior! The old-but-new band lineup brings together elements of several phases of the band's history, and adds a depth and expressiveness which is both striking and novel. This is the most emotional – and I think the most mature and most deeply human – album Jade Warrior has ever created.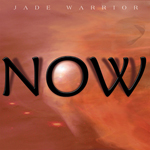 Now, as to the sound: I like! I'm glad to say that this is one of the cleanest-sounding CDs it has been my pleasure to hear in quite some time. The recording and mix are really well done. The individual instruments are delightfully clear... the string bass isn't boomy, or flabby, or weak, or distorted, or amplified-sounding ... it's as if it's right there in the listening room... the acoustic guitar at the beginning of "Journey" is wonderful. Even when things get very complex (e.g. the latter part of "True Love"), the sound doesn't become congested. NOW sounds good on headphones, and it sounds great on a really good stereo!
Fortunately, the band has decided to ignore the current trend of Loudness Means Everything (by which I mean "compress and clip it until you've got only 1 dB of dynamic range in the whole sorry mush"). This surely isn't a surprise to anyone who knows Jon's long-time fascination with honest musical dynamics, but it's very pleasant to hear it nevertheless.
Welcome back, guys. You've been gone too long!
I encourage all fans of the band to order a copy immediately &ndash it's available exclusively through the band's own Windweaver Music label, at the link below (or click the cover photograph above).
For those who haven't heard Jade Warrior's music yet &ndash go to the band's official web site at the link below, and then click on the Listen tab at the left side of the page. You can hear excerpt from all of the tracks on the new album.
http://www.windweavermusic.co.uk/
www.myspace.com/jadewarriormusic
---
The Eclectic remasters may resurface!
24 January 2008 - I've gotten some mostly-encouraging news in the last few days.
As you may remember, gentle readers, the excellent Eclectic Discs remasters of Jade Warrior's four Island albums were in print for less than a year. They were released at the end of August 2006, and Eclectic went down in flames in the spring of 2007 - Eclectic ceased shipping product and filed for bankruptcy. The remaining stock of the JW albums in the distribution pipeline pretty much dried up by midsummer of last year. At this point they're almost impossible to purchase (The Artist Shop still may have a few copies of one or more of the albums - email Gary to enquire.)
The principals of Eclectic then announced that they were forming a new label, Esoteric Recordings, as part of the Cherry Red Records family of labels. This label launched early last autumn, with releases by Rare Bird, Egg, Daevid Allen, and others. They now have more than two dozen albums listed on their web site.
According to a reliable anonymous source, Esoteric has just announced that they plan to re-issue some of the more popular (i.e. better-selling, I suppose) albums which had originally come out on the Eclectic label, "as part of an arrangement with Universal Music". Albums scheduled for February 2008 include two by Bill Fay, and four by Egg.
Additional reissues of Eclectic CDs are planned for later this year... including two by High Tide, and the four Jade Warrior remasters.
Esoteric says that their reissues of the Eclectic CDs will be identical, except for logos and barcoding - no changes to the tracks or artwork are planned.
Let's keep our fingers crossed.
---
New Jade Warrior web-site!
13 May 2007 - After a lot of work, and prolonged delay (Jon Field first mentioned the idea back to me in the 1990s), Jade Warrior's own official Web site is now on-line!
The new site will be the primary place to get new, up-to-date information about Jade Warrior's upcoming album - excerpts from a number of tracks are now available. There's also new biographical information about the band members, and lots of other stuff to explore.
The new site is Flash-based (you'll need a fairly recent Flash viewer to navigate it) and media-content-rich. So, browse to the new site and dig in:
http://www.jadewarrior.com
The new site Jade Warrior web site is in addition to this Friends of Jade Warrior site you're visiting, rather than a replacement. This site will continue to exist in its present form, and will continue to be updated with news and with whatever other historical information comes to light over the days to come.
The official site, being run directly by the band, will be a richer and more current source of the latest up-to-date information, and I suggest you to visit it frequently!
I'd like to encourage all interested fans to sign up for the mailing list which is accessible via the "Contacts" link on the new site. This will enable you to receive some "freebies", including podcasts by band members in which they'll describe some of their thoughts about past, present, and future Jade Warrior recordings.
---
Ashley Frankin article
27 March 2007 - Ashley Franklin has written up a nice article on Jade Warrior, to be printed in his column in the Classic Rock Society magazine.
Ashley has kindly given me permission to post the column here, and you can get to it via this link.
---
Upcoming reissue on Repertoire
27 March 2007 - Jade Warrior's third album Last Autumn's Dream is due to be reissued shortly by Repertoire, completing this label's cycle of reissues of the band's first three albums. Like the earlier two reissues, Last Autumn's Dream is being digitally remastered by Eroc and will be released in a mini-LP Digipak format.
I've had the pleasure of hearing a pre-release copy of this remastered edition, courtesy of Eroc himself. Folks, I think it's really, really good! Eroc has applied some very sophisticated digital remastering tools (and a lot of smarts and good sense as well) to recover the original detail and ambience within this album's music. The newly-remastered album simply sounds clearer, cleaner, and more precise than before. I eagerly await my official copy (Gary at The Artist Shop is taking pre-orders now).
Further information about this project can be found at this link.
---
Alumni news
Cipher issues a third album
26 October 2006 - Jade Warrior fretless-bassist Dave Sturt is one-half of the band Cipher, along with Theo Travis. Cipher has issued its third album Elemental Forces, as part of a multimedia project of the same name which involves Cipher, percussionist Steve Hubback and digital visual artist Jim Boxall.

The premiere presentation of this project will take place at the end of this month (29 October) in Nottingham.

Further information about Cipher, and about the Elemental Forces project, can be found at the official Cipher home page.
---